CAP. BARLEY SPECIAL EDITION
2020/21
SP/BR
CAP.BARLEY BREWERY

"Captain Barley, a nautically themed Brazilian beer, contracted Rai to put together a unique label for its special edition beers that would be as bright and bold as the flavors. Not sparing a single shape, color, or detail, the illustrations set out to align with the respective flavors' names. A blonde ale is represented by what looks like an abstract depiction of blonde hair, while the amber ale is portrayed by a boat during golden hour, or sunset. No matter the flavor, each can has a loud personality that sets the brand apart from competing ales and lagers". Dieline


Project: Packaging and posters for Cap.Barley's special edition brews.
BOHEMIA
2022
We were invited by Ambev to rethink the strategic positioning, expand and systematize its universe of language in order to ensure consistency in brand activation and that, in particular, other agencies could have clarity of execution in their communication.
SP/BR
AMBEV/BOHEMIA
Bohemia is the first beer in Brazil, a brand of origin, closely related to the bar culture. With the passage of time, it ended up distancing itself from its essence. We conducted a survey and we understand that consumers want to enjoy what is good and not just follow what is new. From this insight, we understand that Bohemia should use its own history and tradition as a source of knowledge and empowerment to make people safe to guide their choices through the voice of their experiences. The brand should be faithful to its origins, but without losing touch with the new, the contemporary universe. Bohemia is a "root" beer and exists to show that the path to the future is written in our history. To be authentic is to be true to your roots.
Packaging: Tátil Design
Project: Strategic positioning, expand and systematize its universe of language
Role: Creative/Art director, Graphic designer
With: Leo Massarelli, Leo Tavares, Nicole Rauen
Agency: Questtonó Manyone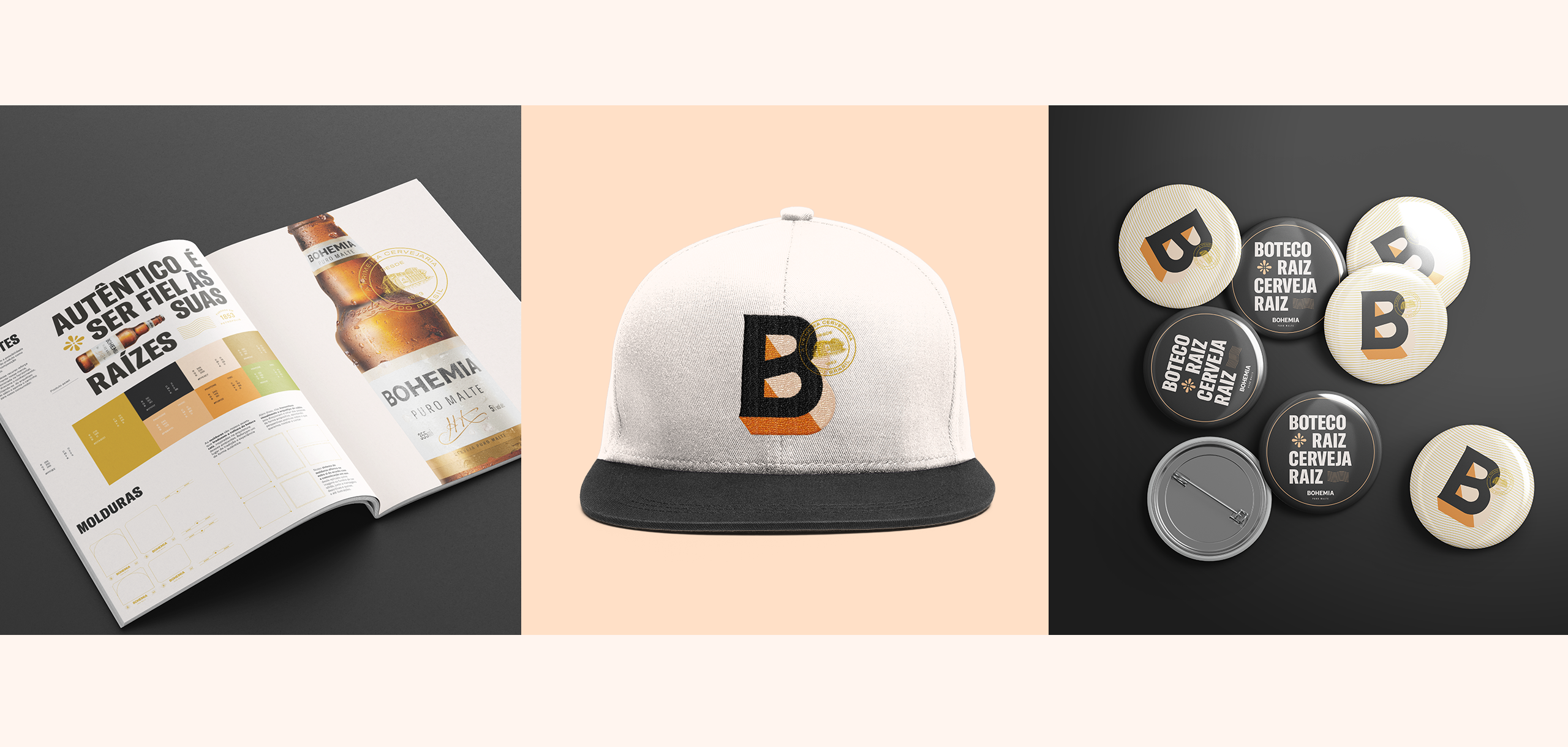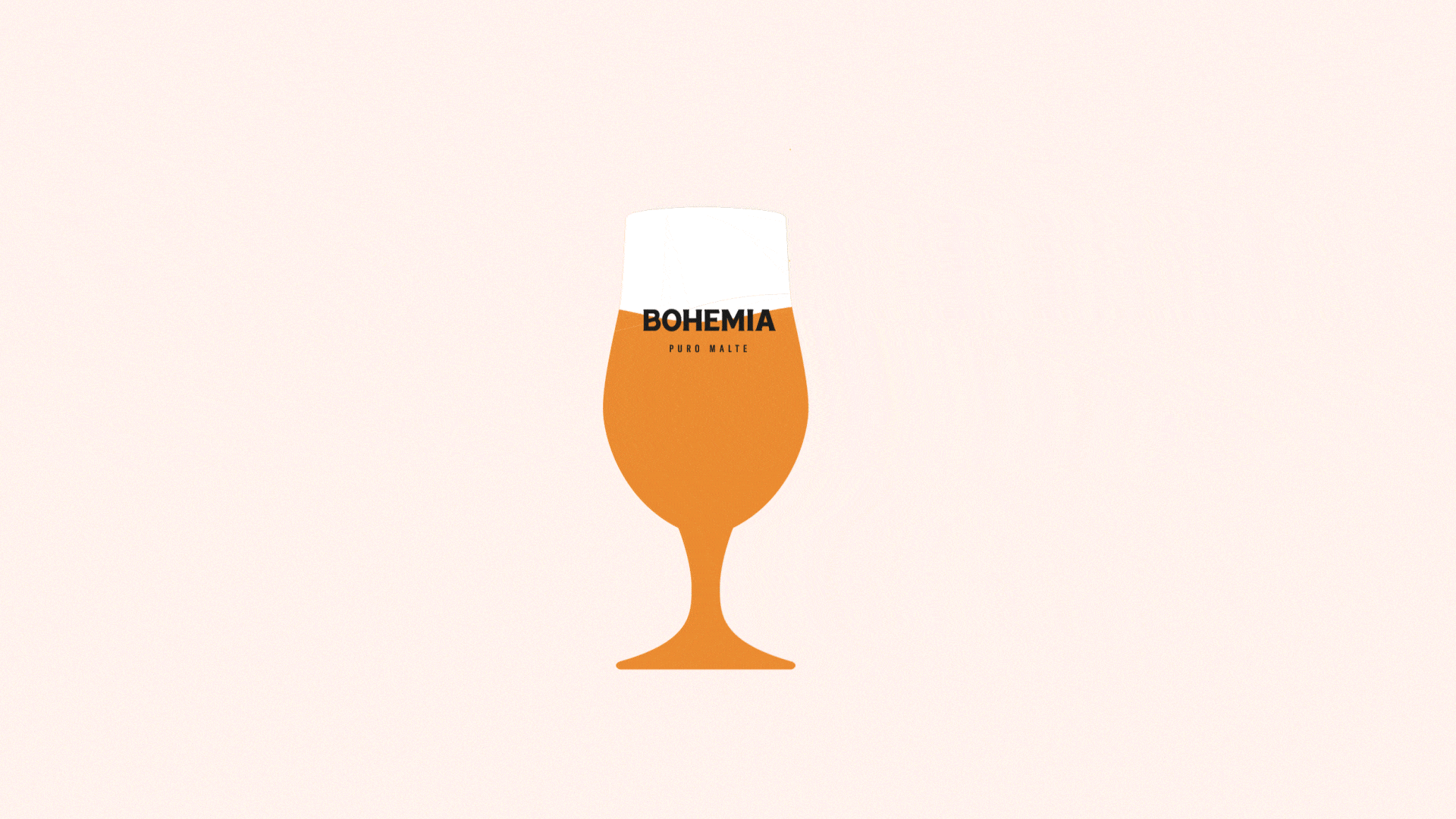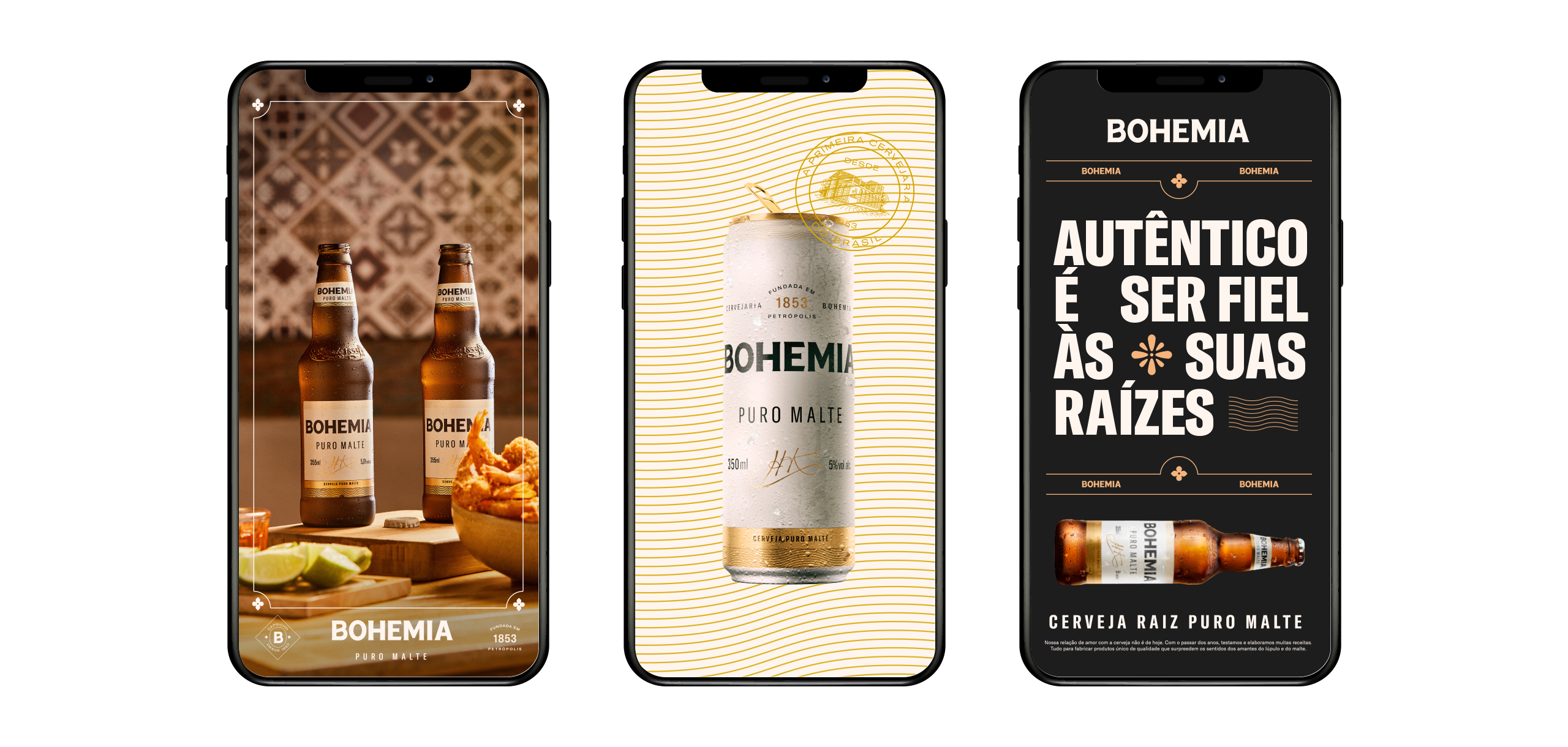 BR ALE©
2021
With 100% Brazilian ingredients, BR ALE© brings lightness, freshness and tropicality.
SP/BR
CAP.BARLEY BREWERY©

Das lebensfrohe
Branding
besteht aus geometrischen Mustern in knalligen Farben, die von Elementen aus der brasilianischen Flora und Fauna inspiriert sind. Passos vereint streng geometrische Gestaltung mit knalligen Farben und kleinen Anspielungen auf brasilianische Kultur. So bekommend die
Bierdosen
einen individuellen Look, der im sich im Kühlregal bestimmt gut macht. Cap.Barley hat Passos bunten Stil bereits für das Design einiger Sondereditionen und Special Brews genutzt."
> See full publication on
PAGE.DE
Project: Logo/Typography/Packaging/Poster/Illustration
Role: Art director/Graphic designer
With: Leandro Chisté, Thiago Moreno (motion)

SMOLBOL©
2022
A product in line with the growing trend of healthy snacks for conscious consumers who want a better, simpler and more fun life. Smolbol goes against ultra-processed, complex, and full of ingredients. Smolbol Peanut + Cassava is a peanut covered in a layer of cassava, fried with only 5 natural ingredients in its formula.
NY/US
MISMI FOODS©
The world is so complicated, with so many edges. It even looks like it's square! Round ideas always bounce out of the box. With this insight, we seek nature's simplest way to sensorially synthesize the brand's meaning. the sphere. The entire line of Smolbol snacks has as a rule the simplicity of this geometry. We positioned the brand in the territory of innovation, supported by the perspective that every great idea is based on an almost naive simplicity. We adopted a non-traditional activation strategy: being a product category linked to specific consumption occasions, such as happy hours or afternoon snacks, we activate the brand in the creativity market, especially in the startup innovation market, in a light, provocative way and full of humour.

Project: Graphic Design/Branding
Role: Creative Lead/Art director/Graphic designer
With: Thiago Thome, Maria Julia Brito, Thais Navarro, Julia Navarro, Leo Massarelli, Barão di Sarno
Agency: Questtonó Manyone
JACK PACIFIC©
2022
(UNUSED VERSION)
Created in 1979 in Chile, Jack is originally a private label of Ópticas Place Vendôme (OPV) in the eyewear segment (sun and vista).
LATAM
LUXXOTICA©

Previously present only in Chile, Jack has established itself as one of the best-selling brands in the segment. Today, Jack takes on an important expansion process for the LATAM market.

The challenge was to create a strong name that kept Jack's original personality and that was well accepted throughout Latin America. From there, we created the brand book, visual guidelines and communications outspreads.

Project: Branding/Packaging/Visual guidelines/ Communications outspreads.
Role: Art director/Graphic designer
With: Leo Tavares, Leo Massarelli
Agency: Questtonó Manyone